A.S.L.A. Ltd has specialized and highly skilled workers in the field of electrical plant engineering, and a technical expertise acquired over the years which is continuously being updated through training courses that are in compliance with the laws and regulations on labor and safety. The staff at A.S.L.A. Ltd has experience and expertise and the ability to carry out all stages of a project until its perfect completion.
✓        Training and Professional Development
✓        Technical-professional autonomy
✓        Protecting Health and Safety
✓        Protecting the Environment
✓        Complying with current codes
We manage work that is complex and always changing with care and punctuality.
Specialized in designing traditional and alternative energy plants, our designers are always up-to-date in their respective fields of expertise.
Experience, expertise, accountability and attention to work make our technicians valuable resources.
ALTERNATIVE ENERGY PLANTS
95%
FUNICULARS AND AERIAL TRAMS
80%
"THE PEOPLE WHO SAY IT CANNOT BE DONE SHOULD NOT INTERRUPT THOSE WHO ARE DOING IT"
Albert Einstein
Scientist
An intelligent choice: Look towards the future respecting the past!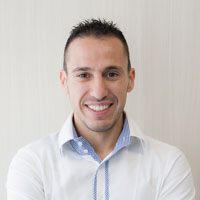 Do you like our company and are you looking for new challenges?